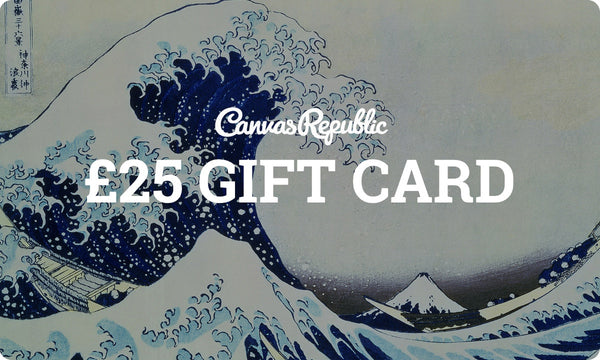 Canvas Republic gift card
Don't worry about choosing the wrong gift!
Redeemable against anything on our store
Valid for 12 months
Immediate delivery to you via email
1. Order a gift card
Individual cards are available from £5.00 to £150.00. Alternatively, buy more than one card to make up the amount you wish to give - your friend can redeem multiple cards with a single order.
2. You receive an email
As soon as your order is processed, you will receive an email with a link to the gift card and the unique code needed to redeem the card online.
3. Send to friend
Either forward the email directly to your friend, or print out the card so that you can give in person or post with a greetings card.
4. Friend redeems the card
Cards are valid against any product on our site for 12 months. And it doesn't have to be spent all at once. We keep a track of their card's balance so they can continue to buy throughout the year.